Tan Fruit Chardonnay 2019
Eyrie Vineyard
Eyrie Vineyard not available for purchase. 
What Wine Advocate says about the Tan Fruit project:
Tan Fruit is a brand-new project from Jim Maresh, proprietor of his family winery, Arterberry Maresh, and the winemaker behind some of the most exciting Chardonnays in the Willamette Valley today. Much of the fruit for the Arterberry Maresh wines are sourced from older estate vines, and very few cases are made each year. In 2019, Maresh founded Tan Fruit, for which he will purchase fruit. "I hear about fruit for sale that I'd love to play with," he explains. "It doesn't work for Arterberry, but for Tan Fruit, there are no rules." He made six cuvées this initial vintage, and unsurprisingly, they are some of the best Chardonnays of 2019. The first set of Tan Fruit wines will be released sometime in 2022, and I hope to be first to sign up for this mailing list!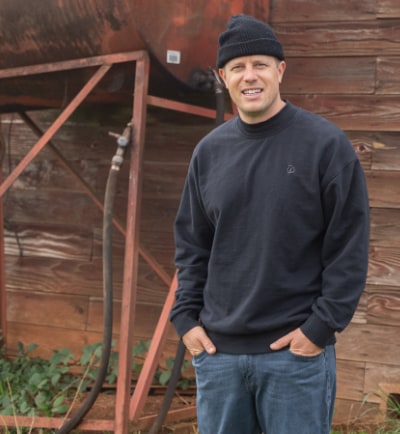 2019 Vintage
Wine Advocate 98+ rating
Only one Damy barrel of the incredible 2019 Chardonnay Eyrie Vineyard was made, from Draper selection vines planted in 1968. It was matured for 20 months, about 14 in barrel and six in stainless steel. The Eyrie is characterized by singular tones of graphite and mushroom powder. "There's only one barrel in the cellar that behaves like that," says Maresh, "and it's the Eyrie. It's just something in those vines. I oxidize early and make wine that heavily combats reduction. But even with my process, there is something that still comes through on the Eyrie." Its aromas continually open and evolve as it spends time in the glass, the palate mirroring with waves of savory, flint-streaked flavor. It finishes with tremendous length. This exceptional, age-worthy Chardonnay should rest in the cellar at least another 3-5 years.