Tan Fruit Chardonnay 2019
Oak Grove Vineyard
What Wine Advocate says about the Tan Fruit project:
Tan Fruit is a brand-new project from Jim Maresh, proprietor of his family winery, Arterberry Maresh, and the winemaker behind some of the most exciting Chardonnays in the Willamette Valley today. Much of the fruit for the Arterberry Maresh wines are sourced from older estate vines, and very few cases are made each year. In 2019, Maresh founded Tan Fruit, for which he will purchase fruit. "I hear about fruit for sale that I'd love to play with," he explains. "It doesn't work for Arterberry, but for Tan Fruit, there are no rules." He made six cuvées this initial vintage, and unsurprisingly, they are some of the best Chardonnays of 2019. The first set of Tan Fruit wines will be released sometime in 2022, and I hope to be first to sign up for this mailing list!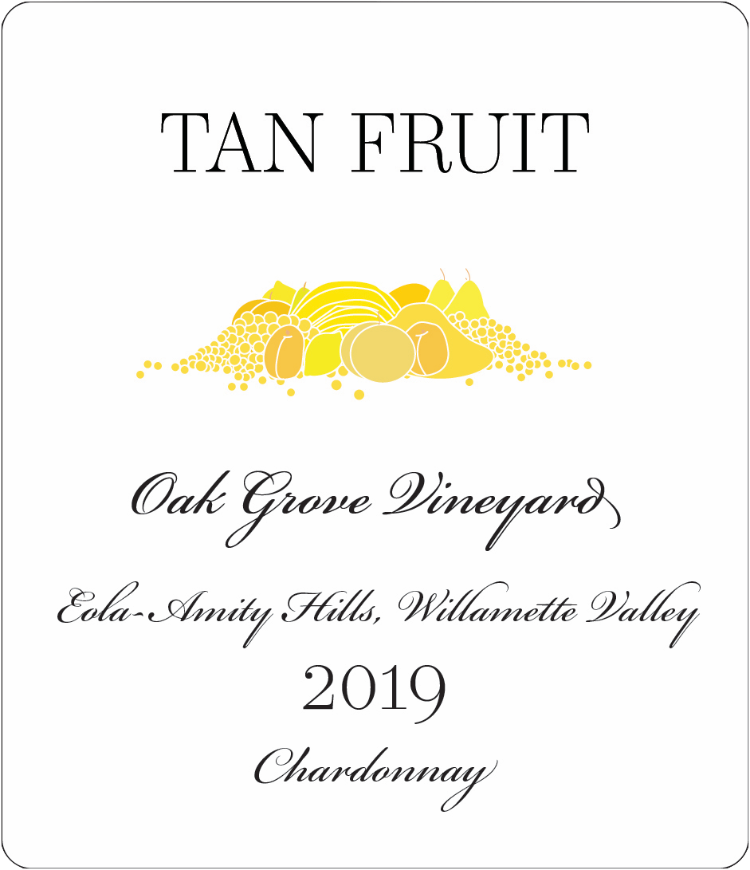 2019 Vintage
Wine Advocate 98 rating
The 2019 Chardonnay Oak Grove Vineyard has a unique personality that combines powerful exotic fruit with tangy energy and a shimmery saline quality, derived from a year's maturation in barrel and then stainless steel. Guava, peaches, lilac and beeswax aromas burst from the glass, and the textural palate, which continues to change and evolve as it spends time in the glass, demands your attention with its rich but precise fruit. This unabashedly hedonistic Chardonnay has the intensity and energy to age well, but that youthful, gregarious fruit is hard to resist!