Tan Fruit Chardonnay 2019
Tank Fruit
What Wine Advocate says about the Tan Fruit project:
Tan Fruit is a brand-new project from Jim Maresh, proprietor of his family winery, Arterberry Maresh, and the winemaker behind some of the most exciting Chardonnays in the Willamette Valley today. Much of the fruit for the Arterberry Maresh wines are sourced from older estate vines, and very few cases are made each year. In 2019, Maresh founded Tan Fruit, for which he will purchase fruit. "I hear about fruit for sale that I'd love to play with," he explains. "It doesn't work for Arterberry, but for Tan Fruit, there are no rules." He made six cuvées this initial vintage, and unsurprisingly, they are some of the best Chardonnays of 2019. The first set of Tan Fruit wines will be released sometime in 2022, and I hope to be first to sign up for this mailing list!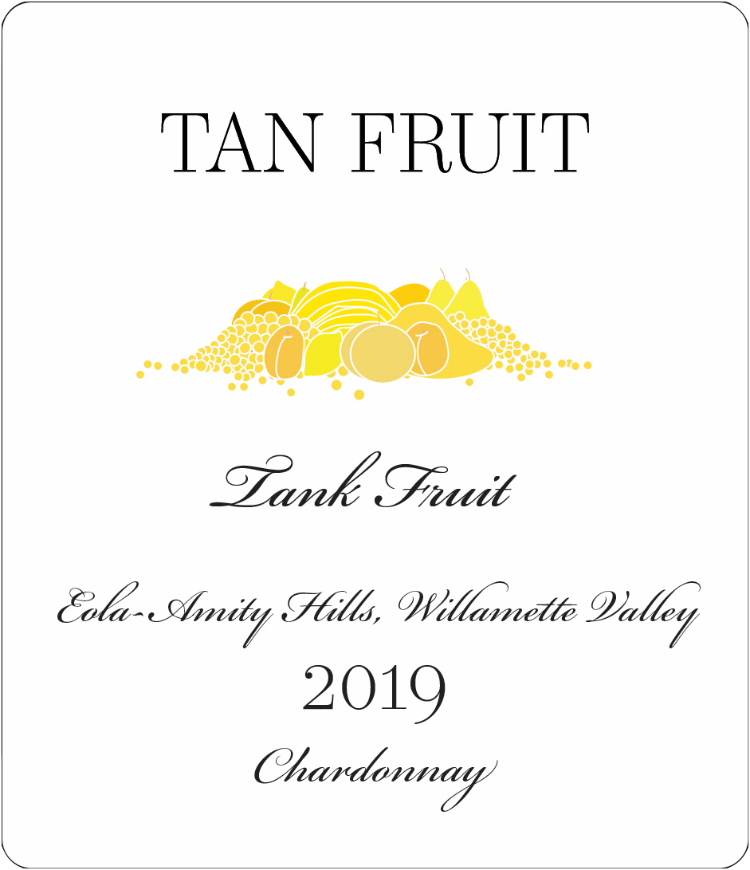 2019 Vintage
Wine Advocate 99 rating
The Chardonnay Tank Fruit comes from the same Oak Grove fruit as that vineyard designate, but was aged a bit longer, with 12 months in oak and another 12 months in stainless steel. It is pure, ultra perfumed, intense and layered, with alluring white peaches and lilac interwoven with cashews and honeycomb on the nose. The palate derives incredible energy from the push-pull of those deeper tones with salty, energetic acidity, and it finishes with extraordinary length.