Last 2 Dates in 2022
Seatings at Noon and 2 PM
Saturday December 10
Saturday December 17
48 hour notice required for reservations
more info: (503) 537-1098
Our New Heritage Label
2018 Arterberry Maresh "Heritage" Pinot Noir
A new label from Powell Hill Winery.  Our new "Heritage" label celebrates three generations of farmers (with a 4th generation growing up on the farm). The bottle shows the original label from 1985.
The 2018 is made from a medium warm vintage, the wine is barreled 26 months, and it features high toned red fruit, cherry and white pepper packed with flavor.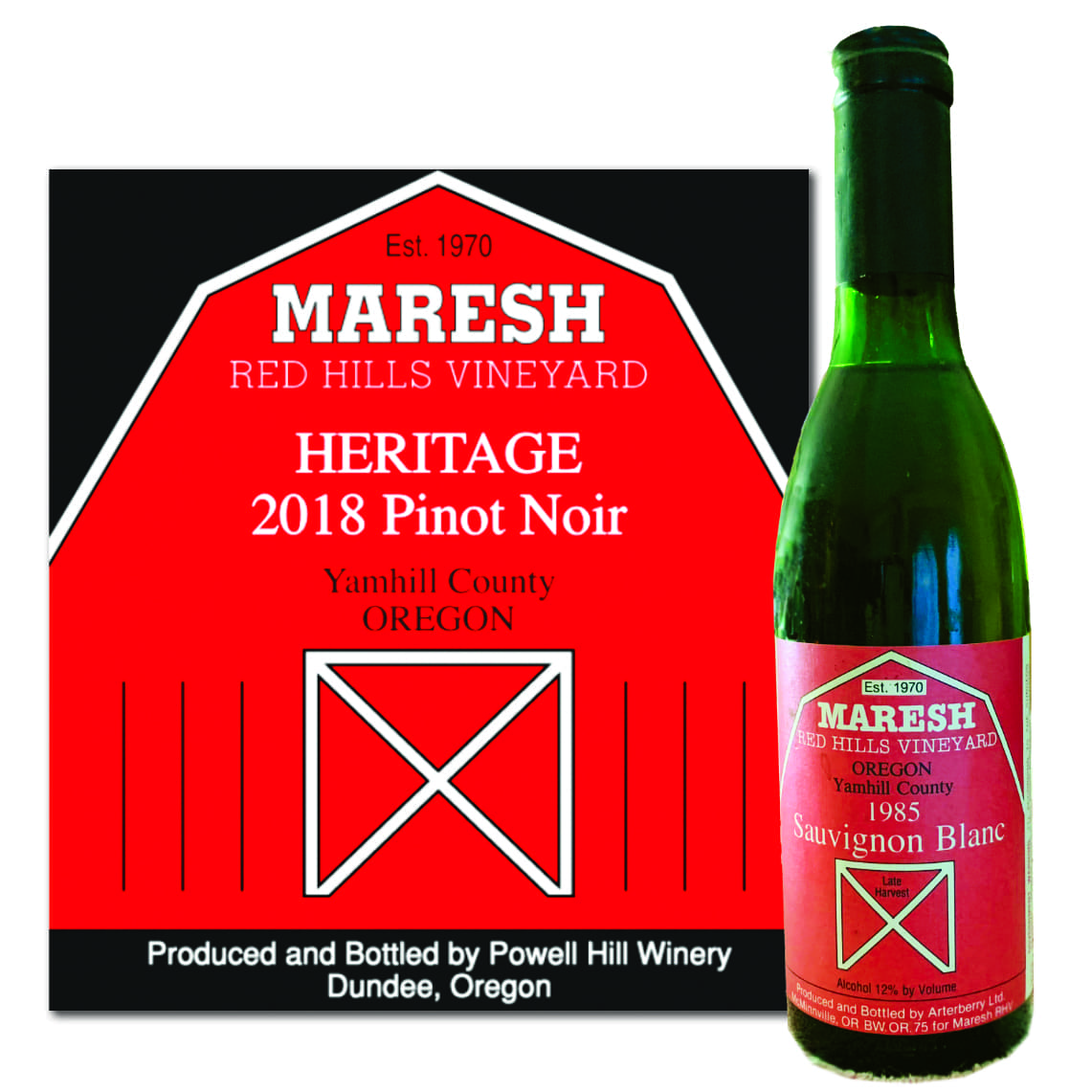 We mourn the passing of our beloved Jim Maresh.
From the Oregonian…
The Oregon wine world says 'goodbye' to farmer Jim Maresh
Posted Mar 13, 2021
The Willamette Valley is missing a giant today.
James "Jim" Maresh, Sr., the man who shaped the region's wine history with his pioneering vineyard, died in his Dundee home on March 6. He was one month shy of his 95th birthday.
READ THE ARTICLE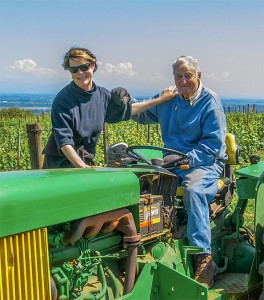 "Only a handful of Pinot Noirs in my experience have delivered greater beauty or more striking singularity." 98 Points.
– Robert Parker's Wine Advocate on 1985 Maresh Vineyard Pinot noir