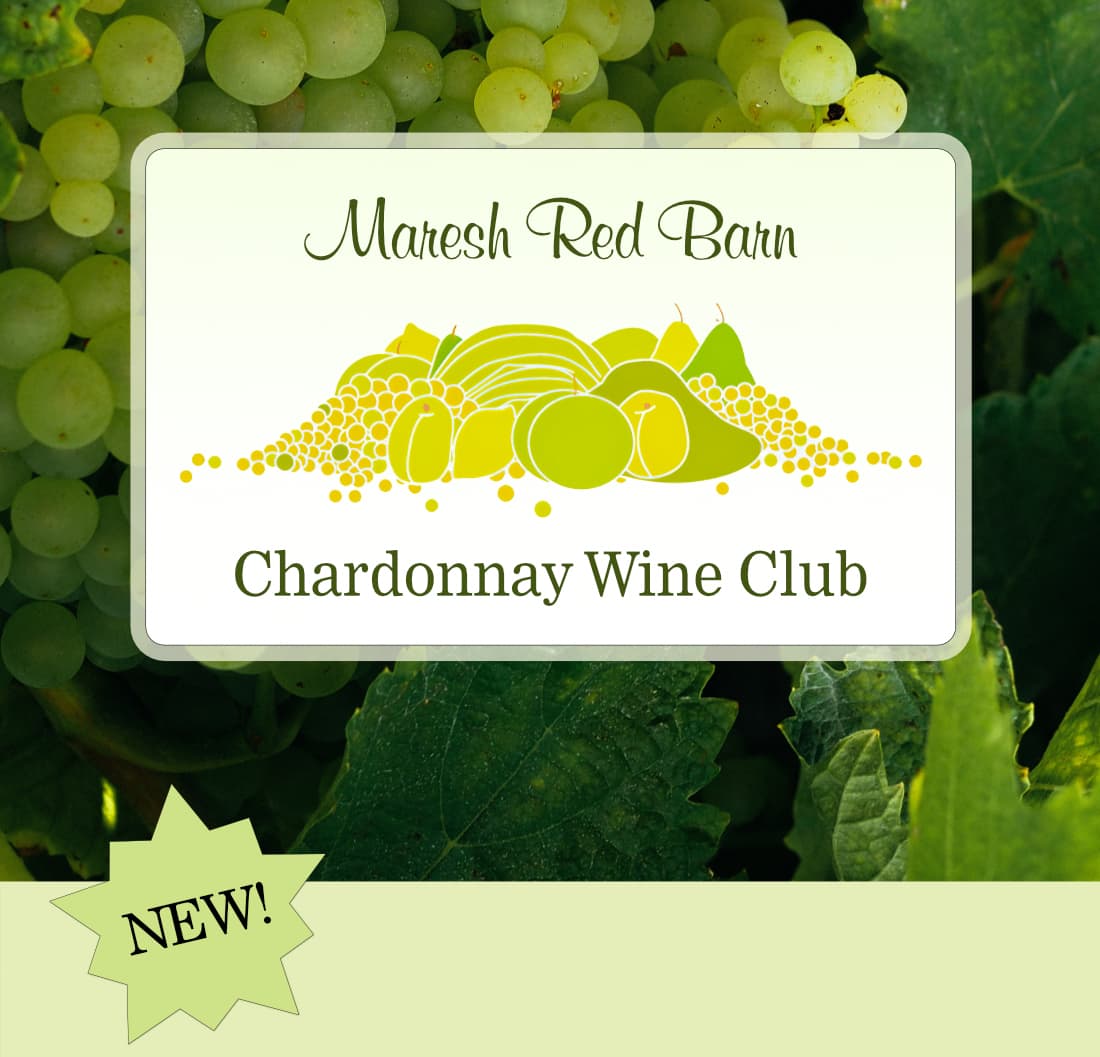 Wine Advocate's Erin Brooks says: "Tan Fruit is a brand-new project from Jim Maresh, proprietor of his family winery, Arterberry Maresh, and the winemaker behind some of the most exciting Chardonnays in the Willamette Valley today. Much of the fruit for the Arterberry Maresh wines are sourced from older estate vines, and very few cases are made each year.
In 2019, Maresh founded Tan Fruit, for which he will purchase fruit. "I hear about fruit for sale that I'd love to play with," he explains. "It doesn't work for Arterberry, but for Tan Fruit, there are no rules." He made six cuvées this initial vintage, and unsurprisingly, they are some of the best Chardonnays of 2019. The first set of Tan Fruit wines will be released sometime in 2022, and I hope to be first to sign up for this mailing list!"
at right, Martha Maresh and founder Jim Maresh, 2014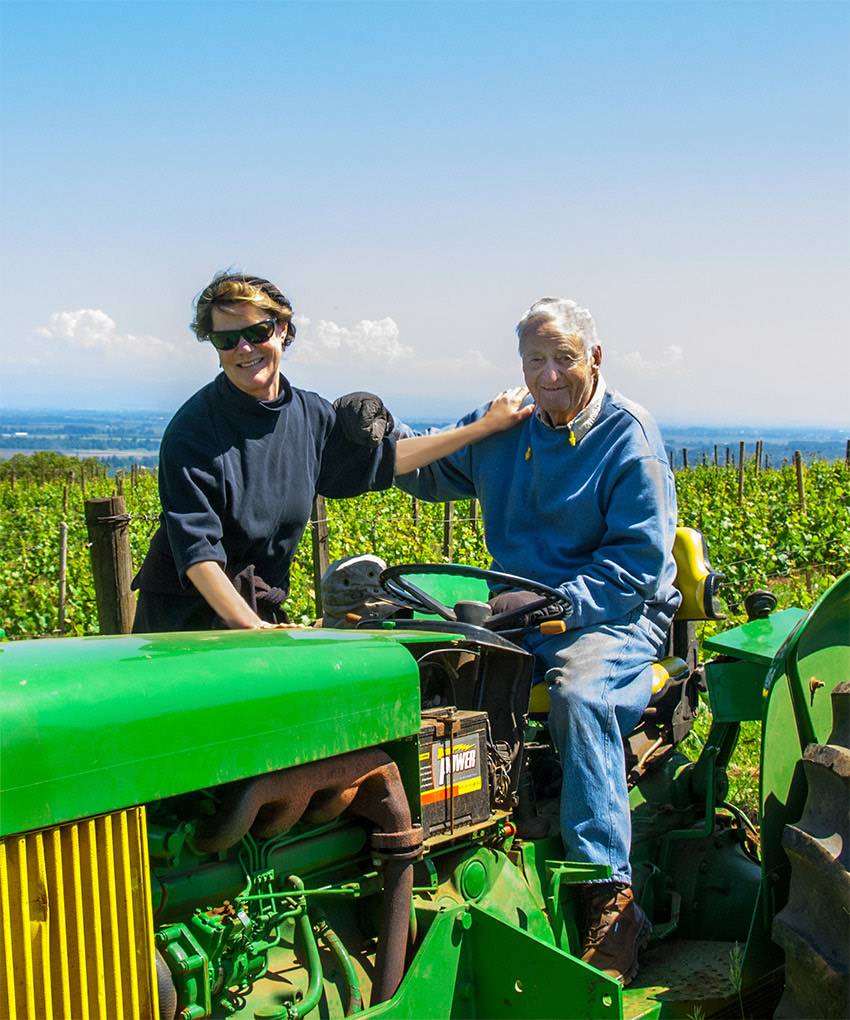 ---
Sign Up!
---
---
Sign up for the Maresh Red Barn Chardonnay Wine Club and join four generations of the Maresh family on the farm.  Supporters enjoy two shipments a year of Chardonnays from our current and library offerings. Wines are selected by Jim Maresh from our Arterberry Maresh and Tan Fruit bottlings made from Dundee Hills fruit, primarily from our estate vineyards.
---
---
Membership Benefits
---
---
First priority access to wines
Two shipments, six bottles each
Shipped April and November
10% off all wine purchases
Complimentary tastings for you and two guests
Winemaker notes in shipment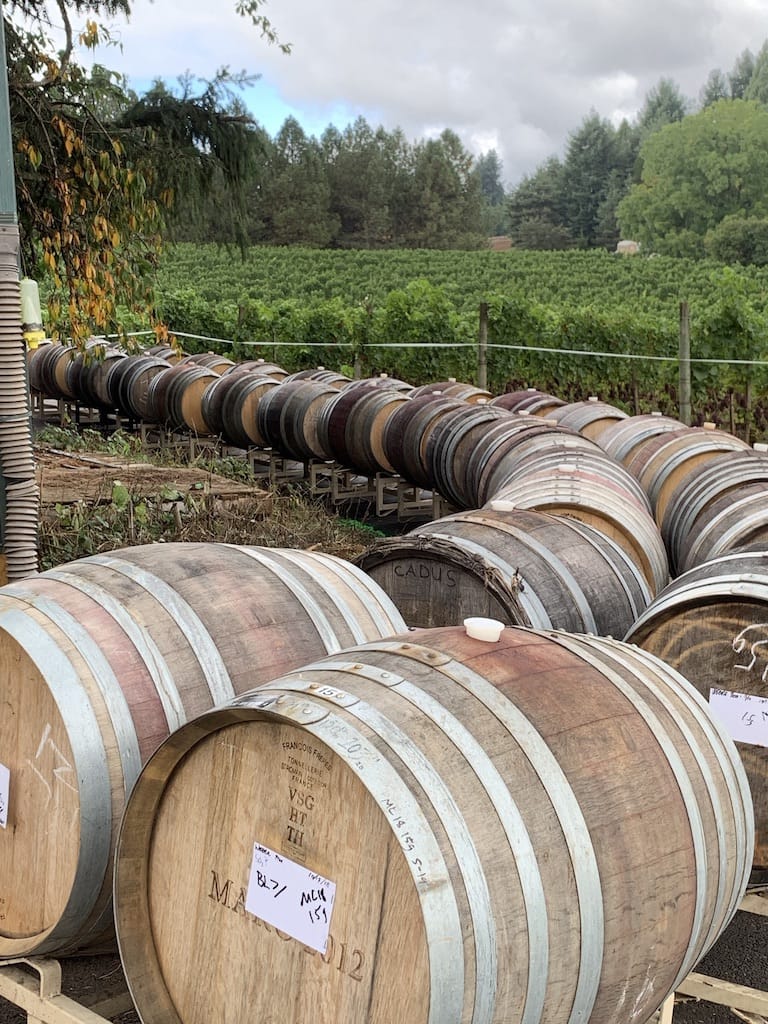 ---
---
Terms & Conditions
By joining, I certify that I (and the recipient if applicable) am at least 21 years of age and give permission to Maresh Red Barn to keep my credit card on file and charge it for wine club shipments.
I agree to fulfill the one year commitment (2 shipments, 6 bottles each, appr. $750/year) and my membership will continue after my initial commitment until I inform Maresh Red Barn in writing. I agree that I have the right to cancel my membership. The cancellation notice must be made in writing and must be received two weeks before the next club shipment. Early cancellation will result in a fee of $20.
I agree that wine cannot be left at my front door and will consider shipping wine to a work address where an adult is available to sign. After three attempts the carrier will return my shipment to the Red Barn. It will be held for pickup or reshipped for an additional charge.
I agree that if I choose to pickup my allocation, I must do so within 30 days of the release date. Allocations remaining after that date will be shipped to my address on file.
I am responsible for informing Maresh of my change of address. For security reasons we will call you for billing information.